Characterization of aquifers from the very near surface to over 500 metres
Allowing rigorous analysis and accurate geological interpretation
Quickly and confidently identify economic and productive drill targets
Over large areas often for the price of a few boreholes
Mapping Water Special Challenges
The ability to reveal the availability and movement of water is a huge asset for countries and communities wanting to manage resources and respond to natural disasters.
SkyTEM is an innovative and technologically advanced helicopter-borne geophysical system specifically designed to map buried aquifers. This unique technology, capable of mapping the top 500 metres of the Earth in fine detail and in 3 dimensions, was conceived and developed in Denmark, a country with a reputation for environmental care and R&D.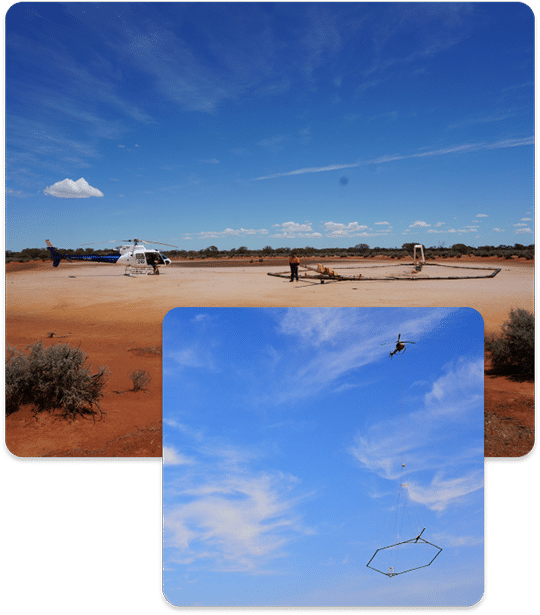 SkyTEM has helped geological organizations and government water agencies on seven continents unearth a wealth of information about their aquifers and aided in their understanding of how geology and mankind can affect, and be affected by, groundwater resources.
SkyTEM technology is also employed globally for resource exploration and for environmental and engineering investigations.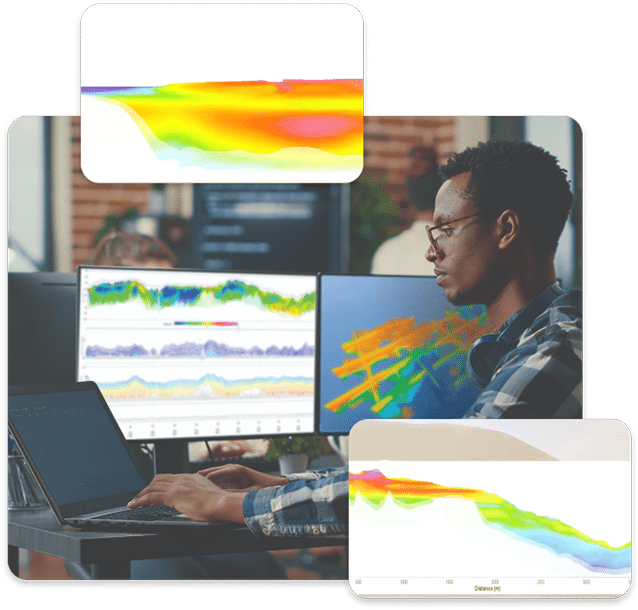 The SkyTEM method is widely accepted globally as the essential and trustworthy technique for mapping water resources.
Distinct from conventional airborne TEM systems designed as single purpose sensors that push through the top few metres to detect "bumps" or strong mineral contrasts, SkyTEM is capable of mapping subtle changes between sand, clay, silt, gravel, and tills – earth materials that define the location and potential vulnerability of aquifers.
The Danish Ministry of Environment applied SkyTEM to map all of the country's aquifers. Hydrogeology divisions of governments worldwide routinely select SkyTEM technology over all others to map their water resources. Read more about mapping of buried valleys in Denmark here, and conclusions here.
A Virtual Borehole every 3 Metres
Drilling boreholes is often not enough.
In most parts of the world groundwater mapping is based on only one data source – drilling information.
A Major Technological Breakthrough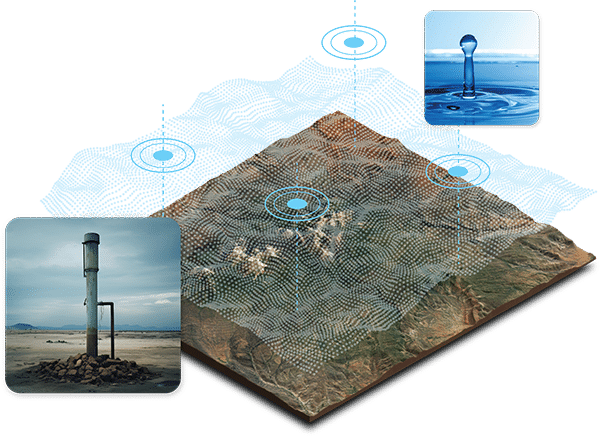 Consider however that a 6 inch borehole represents less than 1/millionth of one acre.
A borehole will provide precise information about geology in the immediate vicinity of the borehole but any inferences made about the surrounding geology is a leap of faith or at best a guess.
Suspended beneath a helicopter platform SkyTEM can cover large areas quickly (up to 1,000 kilometres per day in ideal conditions) delivering thousands of virtual boreholes along the survey flight path.
SkyTEM is a major technological breakthrough – one that changes how aquifers are mapped.
It is the first system engineered with a Dual Moment transmitter design that allows for the collection of accurate images from both very shallow and deep geology.
The advanced engineering also includes FAST data collection, a low-noise receiver for detecting subtle geological changes and the ability to stay calibrated throughout acquisition so that depth and thickness of the groundwater aquifer can be modelled accurately.
The SkyTEM frame is aerodynamic and rigid and carries an array of ancillary sensors including a magnetometer, laser altimeters, video cameras and GPS equipment.
Technical Resources & System Fact Sheets
Superior High Near-surface Exploration
Water, Mineral Exploration & Geotechnical
Download
Near-surface & Deep Exploration
Water & Mineral Exploration
Download
Enquire about how we can assist you today
"*" indicates required fields