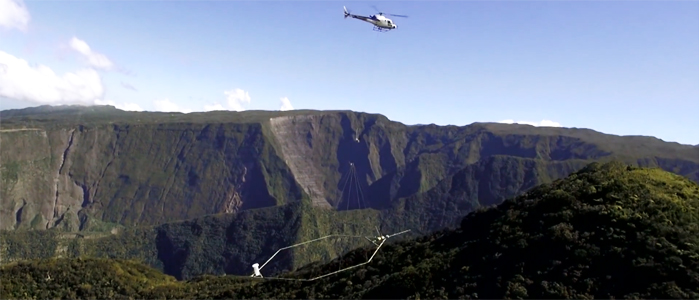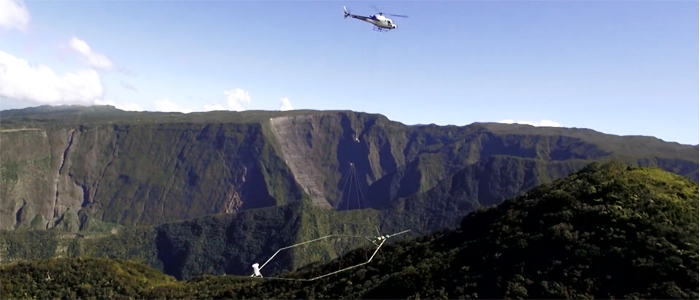 BRGM (Bureau de Recherches Géologiques et Minières – the French Geological Survey) has published a video from the SkyTEM survey over the French island Reunion conducted in 2014.
Reunion is a volcanic island with a unique morphology, located in the Indian Ocean. The purpose of the survey was to scan the top 200 metres for a 3D visualization of the subsurface of the entire island in order to map aquifers, salt water encroachment, exploitable minerals, possible landslides and other geological features. This magnetic and electromagnetic survey comprising 10,000 line kilometers using the SkyTEM technology made it possible to produce high resolution maps of the subsurface even in areas with complex, or even inaccessible, terrain. The data collected represents an immense source of useful information for geologists and will be made available to the public.
The video is in French but shows the challenging terrain of the beautiful island, and the animations give a good comprehension of the unique SkyTEM technique and equipment as well as of the 3D images created from the data collection.
See the video on BRGM's website here.
https://skytem.com/wp-content/uploads/skytem_logo.jpg
0
0
Kirsten Ulsig
https://skytem.com/wp-content/uploads/skytem_logo.jpg
Kirsten Ulsig
2015-05-05 13:20:45
2015-05-05 13:45:50
Video of SkyTEM Survey over Reunion Island 2014