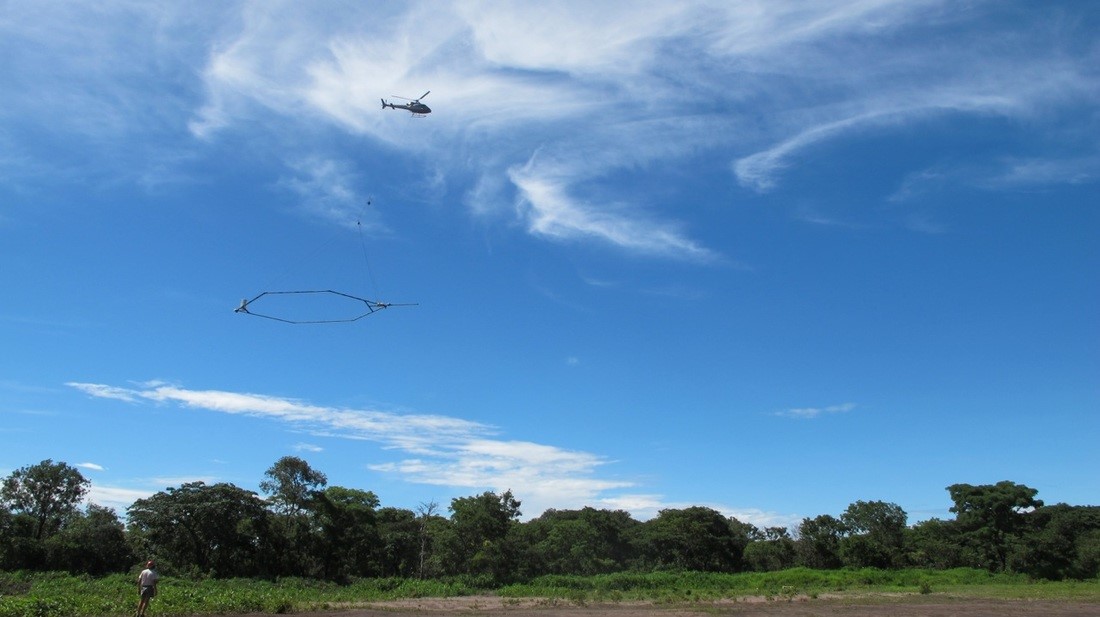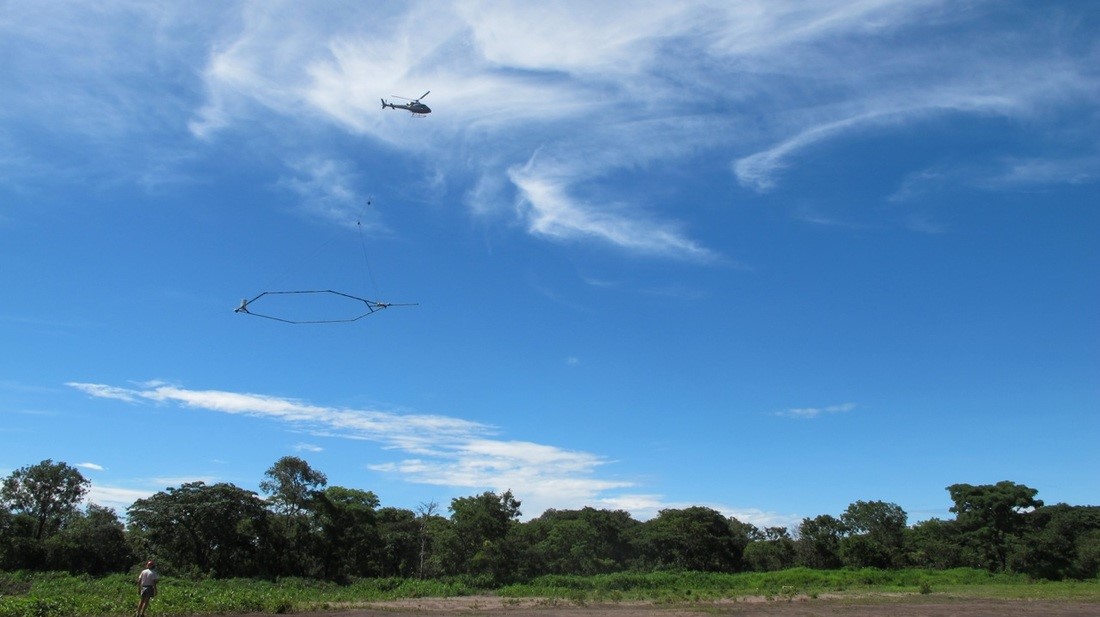 SkyTEM has completed an airborne geophysical EM survey for Orion Minerals in South Africa. Preliminary results for magnetic and SkyTEM data have been received and reviewed. The survey succeeded in acquiring high quality data and initial indications are positive for the identification of priority follow-up targets. Once targets have been ranked, Orion intends to test for Zn-Cu rich volcanogenic massive sulfide (VMS) and Ni-Cu magmatic deposits.
The survey demonstrates the value of applying modern airborne EM methods in the highly prospective Areachap Belt. Numerous AEM anomalies were identified during a preliminary review of the data by Orion's Perth based geophysical consultants, Southern Geoscience Consultants. In addition to the AEM data, the accompanying magnetic data will significantly improve our understanding of the geology and structure in this area of poor outcrop.
Highlights include:
A 962 sqkm high power SkyTEM airborne EM survey completed on 24 January 2018
6,018 line km of flights covering the survey area have been completed
Numerous discrete anomalies appear in the preliminary data set
AEM anomalies detected over known Zn-Cu VMS and Ni-Cu intrusive deposits
A number of AEM anomalies coinciding with a paleo-seafloor, offer immediate follow-up targets
Orion's Managing Director and CEO, Errol Smart, commented:
"The results from our advanced airborne survey are extremely gratifying and are providing encouragement for continued exploration using modern techniques in the highly prospective Areachap Belt. We look forward to drill testing the highest priority targets in 2018."
Read more about SkyTEM312 HP (High Power) here.
Read the full press release from Orion Minerals here (PDF format).
https://skytem.com/wp-content/uploads/skytem_logo.jpg
0
0
Admin2
https://skytem.com/wp-content/uploads/skytem_logo.jpg
Admin2
2018-02-09 11:14:33
2018-02-09 13:14:18
SkyTEM312 HP airborne geophysical EM survey completed for Orion Minerals in South Africa