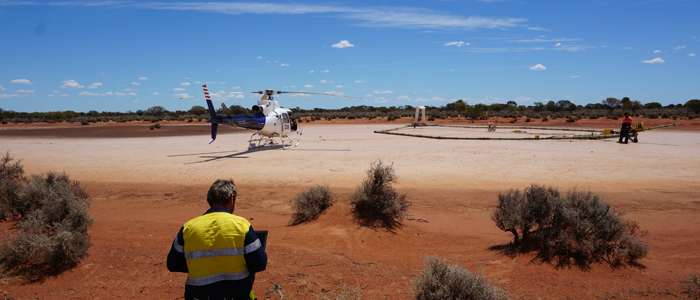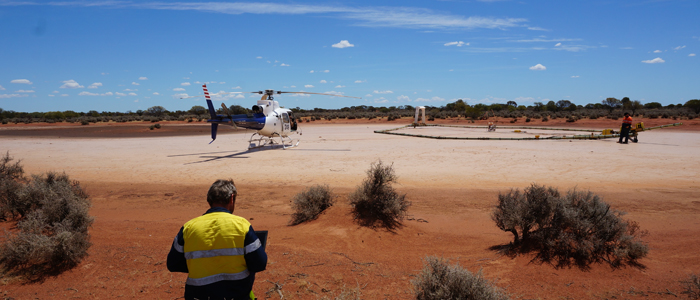 The Government of Western Australia – Department of Water has commissioned SkyTEM Australia to conduct an airborne electromagnetic survey over the Murchison and Greenough River catchment basins as part of a Royalties for Regions funded regional water provision and management initiative.
The survey forms part of a four-year project to map groundwater resources and assess aquifer sustainability. The purpose is to assess the quantity, quality, availability and recharge of the groundwater resources in a key region which has a great demand for large supplies of low salinity water for urban water supplies, mining and agriculture without compromising the environment.
This survey, which comprises some 15,000 line kilometres of helicopter flying and covers an area of 57,000 square kilometres, is one of the largest of its kind in WA. The survey commenced in late January and will continue for several months.
"We are very proud that SkyTEM was selected for this project", says Steven Johnson, General Manager of SkyTEM Australia. "It substantiates that the SkyTEM technology is regarded as the premier system worldwide for airborne electromagnetic groundwater mapping. The SkyTEM308 system provides accurate and reliable high-resolution data in a quick and cost-effective way".
Read more about it here: http://www.abc.net.au/news/2015-02-25/ancient-water-channels-to-be-mapped-in-the-murchison/6262688
https://skytem.com/wp-content/uploads/skytem_logo.jpg
0
0
Kirsten Ulsig
https://skytem.com/wp-content/uploads/skytem_logo.jpg
Kirsten Ulsig
2015-02-27 08:28:34
2015-02-27 08:31:41
SkyTEM is currently mapping groundwater in Western Australia