A 148 km2 high-power SkyTEM airborne EM survey completed on the near-mine target area at Orion Minerals Prieska Zinc-Copper Project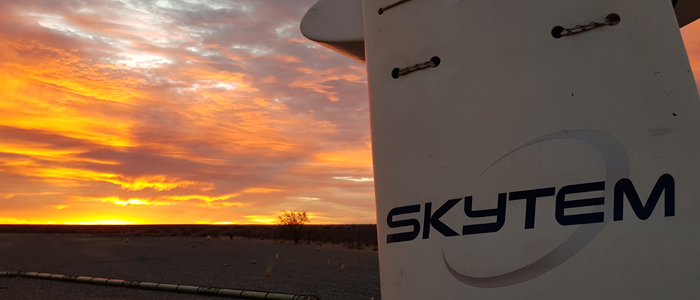 The survey was flown with the highly innovative SkyTEM312 HP (high-power) technology for deep target imaging. This high-power system, with a peak moment up to 1,000,000 NIA, is optimised to provide exceptional depth of investigation, due to the high moment mode with high current and low base frequency of 12.5 Hz.
Read the entire press release from Orion Minerals (pp 5-6) published on 16 January 2019 here.
https://skytem.com/wp-content/uploads/skytem_logo.jpg
0
0
Admin2
https://skytem.com/wp-content/uploads/skytem_logo.jpg
Admin2
2019-01-17 14:07:02
2019-05-13 10:40:18
SkyTEM airborne EM survey completed for Orion Minerals