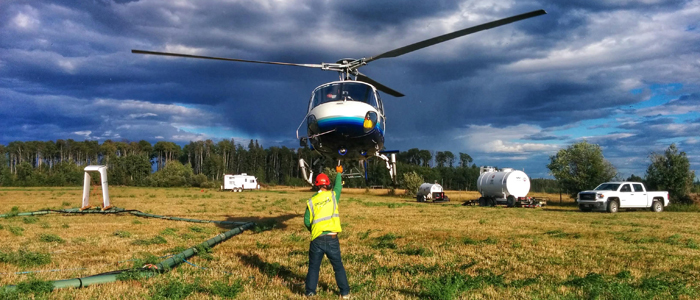 Field Manager / Technician (the Americas and Australia)
SkyTEM is seeking an eager and able-to-travel field worker to operate proprietary airborne geophysical survey equipment used to map subsurface features from a helicopter platform in a variety of working conditions.
Typical survey work is in-field and project based. SkyTEM is a global company and travel abroad is required as our projects are located all over the world. SkyTEM has worked on all seven continents, so the work conditions in the field vary.
Crew rotations are typically 4-5 weeks in-field, 3 weeks off time, and fluctuate dependent on project dates and operating conditions. The workload over a full year corresponds to a standard full-time employment.
There is no specific educational background requirement, however we are seeking candidates with excellent mechanical and electrical competency and technical computer prowess. The employee will undergo internal and in-field training to acquire the specific technical skills for the position, which include the ability to:
Undertake logistical reconnaissance – select appropriate base of operations and helicopter landing zones in the field
Plan and communicate instructions and directions to the helicopter pilot regarding survey parameters
Assemble SkyTEM proprietary equipment and sensors, operate instruments competently as per training and standard operating procedures
Perform various quality control and troubleshooting tests, accurately record results prior to data collection
Master the operation of the SkyTEM system and troubleshoot faults according to instruction, experience or in direct contact with a remote technician
Perform field data quality control of collected airborne data using proprietary software
Understand, adhere to and implement SkyTEM's Health, Safety and Environment system
Have strong IT capabilities at a level above an ordinary PC user
Personal qualifications
As a minimum the employee must master English in writing and speaking at an average level – other languages such as French, Spanish or Portuguese will be an advantage
Be well-organized and service-oriented
Have interpersonal skills and a constructive and proactive approach to troubleshooting
Be able to work under challenging weather and living conditions sometimes in isolated areas
Be physically fit and be able to pass a pre-employment medical
Have a valid driver's license
Have valid Covid-19 proof of vaccination
Have a valid passport, and be willing and able to travel
Tasks
Conduct yourself in a manner which enhances the reputation of SkyTEM and yourself
Conduct and manage surveys in the field according to procedures and schedule
Update job specific HSE plans, risk assessments and other security-related procedures
Daily reporting to Project Manager regarding progress and data quality
Coordinate and cooperate with external partners, including helicopter pilot, local authorities, landowners and client representatives
Participate in debriefing, safety and other meetings at the headquarters
Please apply to   if interested.  We thank all applicants for their interest however only those candidates selected for interviews will be contacted.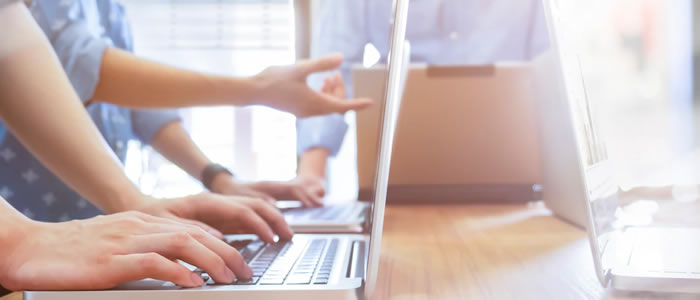 Marketing specialist
We are looking for a full-time, driven marketing professional who is passionate about B2B marketing. The candidate will be responsible for the overall corporate branding and marketing initiatives. In addition, the candidate will support the regional offices' marketing activities.
Location
Ideally based at the Headquarters office in Aarhus, Denmark however remote applicants will also be considered.
Responsibilities
Conduct market research to find answers about consumer requirements, habits, and trends,
Brainstorm and develop ideas for creative marketing campaigns,
Assist in outbound or inbound marketing activities by demonstrating expertise in various areas (content development and optimization, advertising, events planning, reporting and analytics etc.),
Liaise with external vendors to help execute promotional events and campaigns,
Collaborate with marketing and other professionals to coordinate brand awareness, website refresh and enhancements, creative design, content creation, branding collateral, marketing videos and marketing efforts,
Plan and execute initiatives to reach the target audience through appropriate channels (social media, e-mail, TV etc.),
Assist in analysing marketing data (campaign results, conversion rates, traffic etc.) to help shape future marketing strategies,
Contribute to content for white papers, customer stories and blogs,
Collaboration with third-party content service provider when required,
Undertake individual tasks of a marketing plan as assigned,
Take a leading role in planning and organising conference attendances.
Requirements and skills
Proven experience as marketing specialist or similar role,
Thorough understanding of marketing elements (including traditional and digital marketing such as SEO/social media specifically LinkedIn, YouTube etc.) and market research methods,
Demonstrable experience in marketing data analytics and tools,
Solid computer skills, including MS Office, marketing software (Adobe Creative Suite (Illustrator, InDesign, and Photoshop) & CRM) and applications (Web analytics, Google AdWords etc.),
Well-organized and detail oriented,
Exceptional communication and writing skills,
Strong time management and organizational skills with the ability to handle multiple tasks and projects simultaneously,
Commercial awareness partnered with a creative mind,
B.Sc/BA in marketing, communications or equivalent,
Fluent in English speaking and writing.
Compensation
Salary commensurate with experience and qualifications,
The Company will pay medical aid insurance for candidate.
Please apply via LinkedIn as per the link below:
SkyTEM Jobs at LinkedIn
According to the Global Data Protection Regulations SkyTEM:
deletes all unsolicited applications immediately upon reply
deletes all solicited applications no longer than three months after application deadline